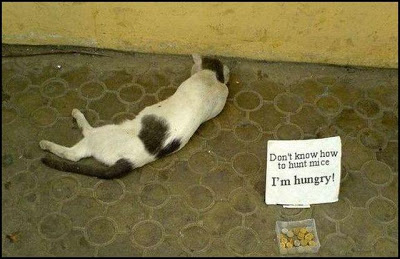 It is a high time that regulatory bodies learn how to
hunt
mice. Like a lazy cat fed regularly. for example, the General Medical Council gets any money it demands form its subscribers (doctors).
Badly behaved doctors who mess up as hospital managers in
NHS
have been allowed to have full use of the
prosecutory
machine
that regulatory body has at its disposal.
GMC
turns a blind eye to lying Expert Witnesses despite huge volumes of evidence that would allow GMC to do their job properly and strike a number of doctors off the medical register.
Instead of taking legal action against the doctors who abused
GMC
and cost
GMC
huge amounts of money and patients their lives,
GMC
lawyers are saying nothing. Nobody at GMC thought of claiming the damages from those doctors for what they did to GMC as they do not appear to have the legal support to do it.
Is it because
GMC
lawyers are
terrified
of having to act also against their own colleagues who are lying on behalf of the
GMC
in courts on regular basis when they screw up innocent doctors' cases?
When the state machinery descends into a corrupt state inevitably there are social consequencies, eventually. When truth does not matter, and science does not matter what kind of health do lawyers expect for themselves?
I guess many live in a fantasy land where they are special persons and especially good things happen to them when they need it. No botched up medical jobs on lawyers, of course. That does not exist. Perhaps, all lawyers think they are simply dying of old age.
It is not charitable to let people die out of laziness.
What kind of personal development plan do lawyers working at GMC have? I have no idea.