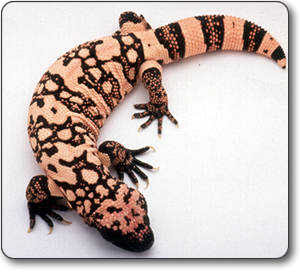 General Medical Council (
GMC
) responded to consultation by Department of Health regarding
whistleblowing
with advice that National Health Service staff are trained in human rights and how discrimination affects whistle-blowers. This is exactly what
GMC
does not do. When Freedom of Information request was made regarding training of
GMC
Fitness to Practice (FTP) panelists,
GMC
did not respond for months in full knowledge of the answers and thus breached Freedom of Information Act 2000.
CLICK HERE to read request made under

FOIA

and

GMC

responses
.
No, there is no training of FTP panelists in Human Rights or about organizational reprisals against
whistle blowers
. Even when FTP panel were asked to admit into evidence scientific papers about
Whistleblowing
and discrimination during
whistleblower's
disciplinary hearing (sham peer review) they refused it. Ignorance is bliss for that lot. Sham peer review is still the rule at
GMC
.
Illustration: Gila lizard with painful venom that improves memory
CLICK Here to read

GMC

Response to Department of Health Consultation on

Whistleblowing

:
My favorite bit is this one, of course:
Department of Health Question to
GMC
: What proportionate measures might we implement that could enhance this positive effect?
GMC
answer: Practical and focused training on human rights/discrimination issues would help to ensure that all staff identify where patients or colleagues are put at risk of receiving poor or less favourable treatment as a result of reasonable adjustments not being made.
Simply,
unforgettable
.