Updated 30-3-2014

Dr Emma Carlyon, Cornwall Coroner, conducted inquest into the death by suicide of Mr Ben Cowburn. Court proceedings have been reported widely in the press and on the Internet drawing criticism from Conservative MP Priti Patel because of the Coroner's decision not to disclose the name of a man whose conduct towards Mr Ben Cowburn was at least questioned by some. However,
The Needle blog
exposed the name here:
http://theneedleblog.wordpress.com/2014/03/24/ben-cowburn-and-the-x-factor/
It was inevitable that bloggers would investigate and expose court secrecy. The Needle has a mission statement:
A needle can lance a boil or it can burst a balloon, in the hands of a pathologist it can draw blood, and in the hands of a doctor it can vaccinate a child.
Mr Ben Cowburn made numerous pleas for help to health professionals and law enforcement agents to
whom he reported that he was raped. When questioned by coroner about allegations of rape a police officer replied:
He said he had not been, he agreed to them as he felt pressured to do the things.
Well, police got it wrong
,
it seems.
In male dominated culture men do not see themselves as rape victims in general. There is a language of communication that police appear to struggle with. A good expert in psychiatry or psychology in the field of male rape/sexual abuse would have helped the court, but did the court or police ask for it? Did they want it at all?
Similarly, there are allegations from family of the victim that his treating psychiatrist (not Dr Peter Jefferys) described Mr Ben Cowburn as a drama queen. Ouch! Psychiatrist has denied describing the victim as melodramatic. There are psychiatrists who are unwilling to accept that there is abuse and rape of men (as children and as adults). Afterall, it could happen to them and that is an unpleasant thought they run away from. Sometimes, in broad daylight a man is bundled into a van by a couple of men and raped. The next thing they do throw him out and the victim tries to kill himself by walking in front of a bus. This is a true story. Interestingly, one of Mr Ben Cowburn's suicide attempts was to walk into traffic.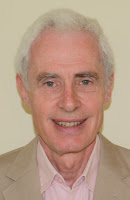 Dr Jefferys was quoted as saying to the Coroner:
"The ability of a young man to deal with life experiences they regret and the mistakes you make in life can be severely compromised if at the same time you suffer from a major depressive illness or struggle with adolescent issues. "It can push you from saying, gosh, I should not have done that, into being tormented by it and unable to share it for months, years or decades."