Finally, after so many deaths in so many countries, a Belgian Court has referred to European Court of Justice for the court's opinion on religious wear at place of work and legal interpretation was given by Advocate General Kokott of the European Court of Justice to Belgian court in a case involving a Muslim's religious wear but it applies across all religions.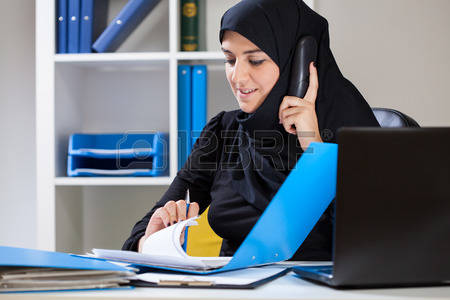 Please, read report in Daily
Mail:http://www.dailymail.co.uk/news/article-3617845/Employers-forbid-headscarf-general-ban-place-EU-court-adviser.html
And in full, the opinion of the Advocate General Kokott with references to other legal cases:
http://curia.europa.eu/juris/document/document_print.jsf?doclang=EN&text=&pageIndex=0&part=1&mode=req&docid=179082&occ=first&dir=&cid=652374
For many years some UK lawyers have pretended there was nothing for them to do when in fact there was. When asked by potential client if they could act in the case of religious uniforms some refused to answer the calls or even acknowledge them. Others just took the money to advise no legal action is the best way.
It is British lawyers who refused to ask the British courts to refer to European Court of Justice for the opinion i.e. interpretation of the law. The Treaty on The Functioning of the European Union provides for this. Court can refuse to do it and that is where there is a difficulty for some applicants.
Despite the increased number of deaths associated with the wearing of religious uniforms Department of Health refused to form national policy on work wear exposing patients to deaths and doctors to serious harm: reputational damage, financial as well as social disasters followed.
Of course, European Court of Justice is right: employees may expect that expression of religion needs to be moderated at the place of work and without discrimination.
General Medical Council in UK refused to act in the interests of patients in the matter of religious uniforms. The disciplinary procedures concentrated on the offence taken by the religious not on the public duty to putting patients first. Doctors who raised the issue were hounded to present day with the aim of excluding them from the workforce altogether.
Department of Health has right arm NCAS who even went as far as inventing complaints against doctors who made no clinical errors. They urged innocent doctors to be referred to General Medical Council's disciplinary procedures as a way of protecting fearful politicians and administrators.
GMC even published false information before the disciplinary hearing claiming a doctor did not act in the interest of patients when in fact they already found themselves that there were no clinical errors made by that doctor. Misinformation went unpunished as far as Doctors4Justice is aware.
General Medical Council at one point had a guidance on religious beliefs issued to doctors where Islamic veil was prohibited following campaigning by Conservative MP, but approved of nun's habit in a systematic religiously biased trial when they repeatedly appointed religious extremists to the disciplinary panels, or plain religious workers in case where religious dress was an issue, The rules of natural justice were also broken by allowing the governing body member to sit on disciplinary panel.
When this discrimination was pointed to GMC by Doctors4Justice, GMC then decided not to prohibit anything in religious wear no matter how many patients died as a result of not being able to trust health and social care workers who wore religious uniforms regardless of unwritten rules in NHS practises. Just like Belgian company G4S whose employee sued them. They, too, initially had unwritten code of dress. Neutrality is important to global company as it would be in health sector in UK.
General Medical Council reappointed a panellist, a Medical Director in a psychiatric hospital, who was directly linked to persecution of an innocent doctor who objected to religious uniforms despite extensive evidence of wrongdoing by the religious worker and his own wrongdoing. Three times reappointed by GMC to judge other poor doctors!!! He also inspected Broadmoor Hospital as a Mental Health Act Commissioner when Jimmy Saville from BBC was abusing children and adults and was given the keys to the hospital wards as a hospital director. He did nothing about this, i.e. an unqualified person being given access to the vulnerable patients, of course. BBC did report on him on that issue in recent times. Again GMC did nothing to investigate as far as Doctors4Justice knows.
Instead, GMC issued a general statement that GMC is different from how it used to be in that some things could never happen again in disciplinary proceedings when it comes to the protection of paedophile doctors at the expense of patients. No comment was made by General Medical Council how they protect paedophile clergy of various religions by colluding in making it harder for patients to trust the service providers who indulge in religious bias and who ignore the human rights as granted by European Union.
Some British lawyers may indulge in calling UK a Christian country but British people think differently and most are not religious. The national identity is, in reality, different from what institutionalised men may perceive and wish for. And, of course, most religious people themselves prefer justice for all which is best provided by neutrality and equality in that.
Watch the film
Spotlight
on how institutions colluded in USA to cover up abuse by clergy. Available in supermarkets in UK and on Amazon (very fast delivery).