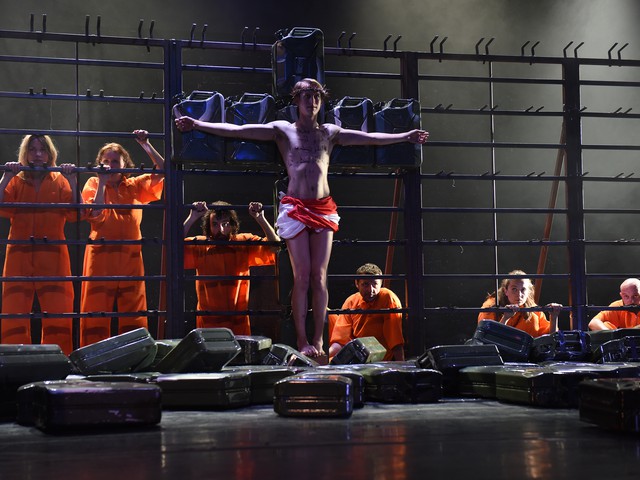 Vatican is said to be furious, there have been protests in Poland in front of a theatre, some politicians are trying to ban it. Oliver Frljic, Croatian producer has attracted contraversy by his observations of the chaos in which we live. In some places only "internal performance was allowed". What does that mean?
In other places completely sold out.
Interview with Oliver Frljic
here
in Croatian or Serbo-Croat as it was called before. He points to the failure to address the pertinent issues in our society. As to the people he states that we can get a Certificate of our stupidity based on for whom we have voted.