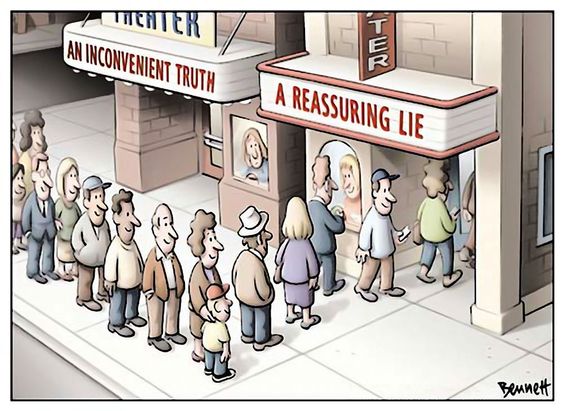 One of the justifications for dishonesty in human beings arises in so called situational ethics.
Situational ethics is a concept describing human behaviour depending on the situation so that dishonesty is OK. In an experimental situation it involved monetary incentive to cheat in game against a partner.
In 2014,

GMC

(General Medical Council, regulator of medical profession in United Kingdom, Europe) commissioned an independent report from Sir Anthony Hooper, a retired Court of Appeal Judge, to review medical whistleblowers' treatment by

GMC

. In 2015,

GMC

published

the report.
As published by GMC the terms of reference for the report by Sir Anthony Hooper have been:
"To conduct a review of how the General Medical Council handles cases involving individuals who regard themselves as whistleblowers and who have appropriately raised concerns in the public interest. These are individuals:
• whose fitness to practise is being investigated or determined under the General Medical Council (Fitness to Practise) Rules 2004; or
• who have reported such a concern to the GMC."
There is no definition in the report of what is appropriately raised concern using law to define it or anything else.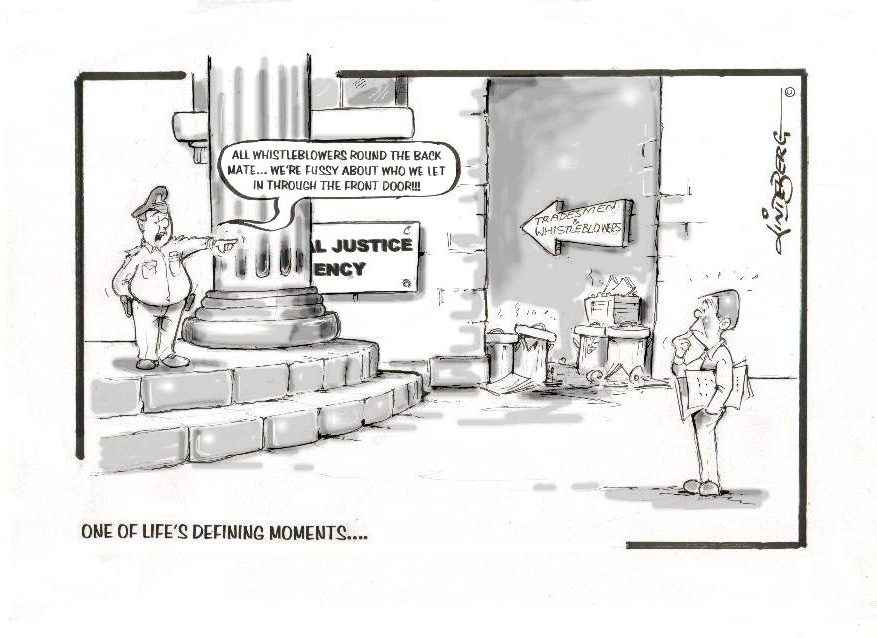 Instead, whistleblowing is defined:
"3. Whistleblowing is the raising of a concern, either within the workplace or externally, about a danger, risk, malpractice or wrongdoing which affects others."
This definition is somewhat problematic as whistleblowers can raise a number of concerns in short period of time leading to their persecution. The same whistleblowers can also make a number of very successful complaints that are not public at all and well before persecution in a particular, for example, political environment that grips the state institutions. Concerns can be raised within the workplace, within the workplace and externally or just externally. Concerns can be about criminal matter(s) (such as patients dying due to institutional neglect- corporate manslaughter). Of course, this is not convenient for some medical directors and they report whistleblowers to GMC when they sense danger for themselves. Labelling whistleblowers as inappropriately raising concerns is great escape for some doctors who even managed to get employed by GMC for many years for their services to the faulty political party. One managed to get three terms as GMC's Fitness to Practice panellist.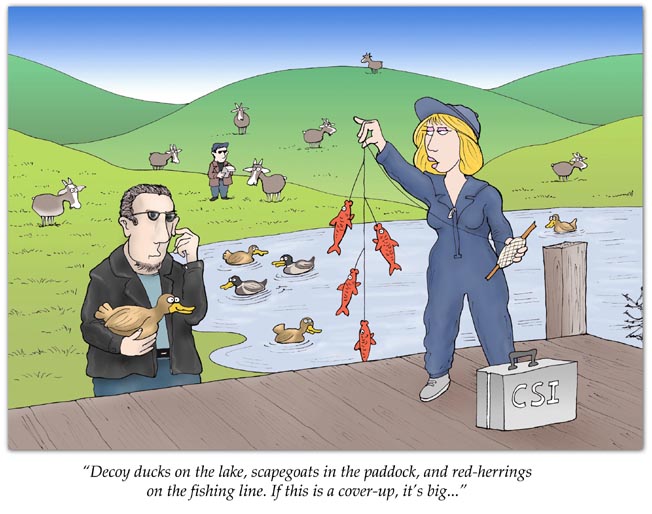 In point 6 of the report:
"6. It is sometimes said that a whistleblower is a person who raises concerns externally, that is with persons other than his or her employer. That is not right". As in his point 3 it could be.
43D

Disclosure to legal adviser.
A qualifying disclosure is made in accordance with this section if it is made in the course of obtaining legal advice.
43E

Disclosure to Minister of the Crown.
A qualifying disclosure is made in accordance with this section if—
(a)
the worker's employer is—
(i)
an individual appointed under any enactment by a Minister of the Crown, or
(ii)
a body any of whose members are so appointed, and
(b)
the disclosure is made in good faith to a Minister of the Crown.
43G

Disclosure in other cases.
(1)
A qualifying disclosure is made in accordance with this section if—
(a)
the worker makes the disclosure in good faith,
(b)
he reasonably believes that the information disclosed, and any allegation contained in it, are substantially true,
(c)
he does not make the disclosure for purposes of personal gain,
(d)
any of the conditions in subsection (2) is met, and
(e)
in all the circumstances of the case, it is reasonable for him to make the disclosure.
(2)
The conditions referred to in subsection (1)(d) are—
(a)
that, at the time he makes the disclosure, the worker reasonably believes that he will be subjected to a detriment by his employer if he makes a disclosure to his employer or in accordance with section 43F,
(b)
that, in a case where no person is prescribed for the purposes of section 43F in relation to the relevant failure, the worker reasonably believes that it is likely that evidence relating to the relevant failure will be concealed or destroyed if he makes a disclosure to his employer, or
(c)
that the worker has previously made a disclosure of substantially the same information—
(ii)
in accordance with section 43F.
(3)
In determining for the purposes of subsection (1)(e) whether it is reasonable for the worker to make the disclosure, regard shall be had, in particular, to—
(a)
the identity of the person to whom the disclosure is made,
(b)
the seriousness of the relevant failure,
(c)
whether the relevant failure is continuing or is likely to occur in the future,
(d)
whether the disclosure is made in breach of a duty of confidentiality owed by the employer to any other person,
(e)
in a case falling within subsection (2)(c)(i) or (ii), any action which the employer or the person to whom the previous disclosure in accordance with section 43F was made has taken or might reasonably be expected to have taken as a result of the previous disclosure, and
(f)
in a case falling within subsection (2)(c)(i), whether in making the disclosure to the employer the worker complied with any procedure whose use by him was authorised by the employer.
(4)
For the purposes of this section a subsequent disclosure may be regarded as a disclosure of substantially the same information as that disclosed by a previous disclosure as mentioned in subsection (2)(c) even though the subsequent disclosure extends to information about action taken or not taken by any person as a result of the previous disclosure.
43H

Disclosure of exceptionally serious failure.
(1)
A qualifying disclosure is made in accordance with this section if—
(a)
the worker makes the disclosure in good faith,
(b)
he reasonably believes that the information disclosed, and any allegation contained in it, are substantially true,
(c)
he does not make the disclosure for purposes of personal gain,
(d)
the relevant failure is of an exceptionally serious nature, and
(e)
in all the circumstances of the case, it is reasonable for him to make the disclosure.
(2)
In determining for the purposes of subsection (1)(e) whether it is reasonable for the worker to make the disclosure, regard shall be had, in particular, to the identity of the person to whom the disclosure is made.
Although, Hooper whistleblowing report does not state exactly that state bureaucracy hates media spotlight on them he does acknowledge that there could be reprisals against whistleblowers of serious nature and would agree probably, that media attention is hated.
The Hooper report does not state what scientific methodology he used in sampling of whistleblowers. We presume it was enough for whistleblower to be struck down by prejudiced, biased, and even fixed tribunal of some sort in order to be excluded by GMC and therefore by him as inappropriate. Tribunals label whistleblowers as non-whistleblowers or in the case of GMC. whistleblowing doctor is labelled as mad when not mad, or as cases of serious professional misconduct when there is no misconduct at all. The same psychiatric experts that GMC employed to defend paedophile doctors were used to attack whistleblowing doctor(s). Sir Anthony Hooper will be aware of them as he also wrote a report for GMC on Dr Morris Fraser, a paedophile and criticised those expert witnesses. Why is there no recommendation that these experts are checked over by GMC or referred to the courts? It would be novel, perhaps. There were complaints to GMC about these experts even before Sir Anthony Hooper ever got the job to write any reviews for GMC. We wonder if he ever got this information. Our guess is that he did not, but we could be wrong. Sir Anthony Hooper although respected for his expertise in court does not write in the style of an expert witness by listing all the documents provided to him. He is not in court and no court rules apply to him as an expert witness at GMC. He can have secret conversations with whistleblowers as well.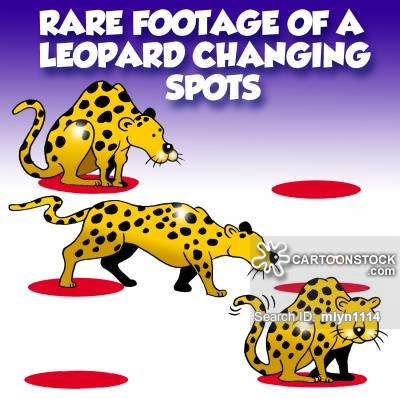 Sir Robert Francis report "Freedom to speak up" recognises ethnic minorities and injustice done to other groups of doctors, on page 10, paragraph 19:
"It was also clear from the evidence that there are some groups who, for different reasons, are particularly vulnerable including locums and agency staff, students and trainees, BME groups and staff working in primary care".
We tried the search tool for word "women" and found no results in Francis report. Scientific evidence is that women whistleblowers have worse outcomes in courts. In Hooper report on whistleblowing for GMC, again search tool for words women and female get zero results although he acknowledges that there are women whistleblowers as would Sir Robert Francis.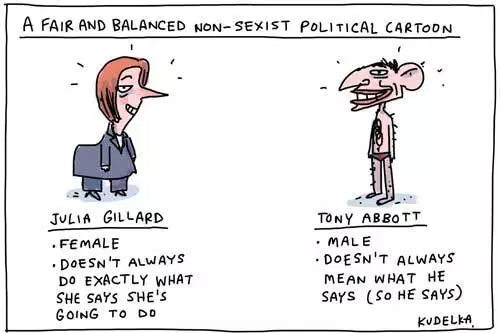 Hooper report does try to help GMC investigator by suggesting a bit of comparative methodology in investigative stages. This may help some cases of discrimination to be uncovered. We can only say that GMC sometimes does it and sometimes not. They have certainly done that in the cases won by some of their ex council members who had allegations against them brought to GMC. The case of Professor Wendy Savage is one. She and her private solicitors did take on the issue of discrimination against women and won. However, medical defence unions do not care about women and ethnic minorities to the same extent as others so they do not ask the right questions when they should. Women's rights would be pushed back during authoritarian regimes when religions of patriarchal nature are promoted as was the case with GMC during the last Labour Party governments. The right to speak up for women? Certainly, not.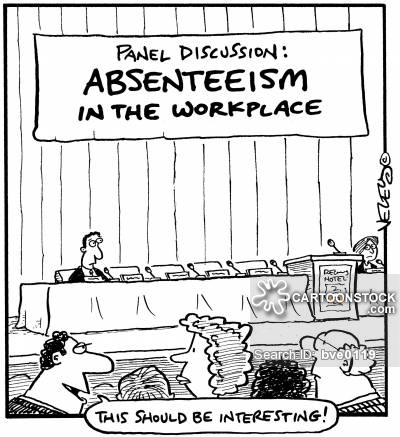 GMC website page link on Sir Francis report is there on GMC website (not on Hooper's report page). Some links in the Hooper report references have not been found. For example, reference 4 link. We recommend GMC IT department use different method for linking of website pages so they do not go missing. They need a permanent bank of documents which are linked to the articles on their website.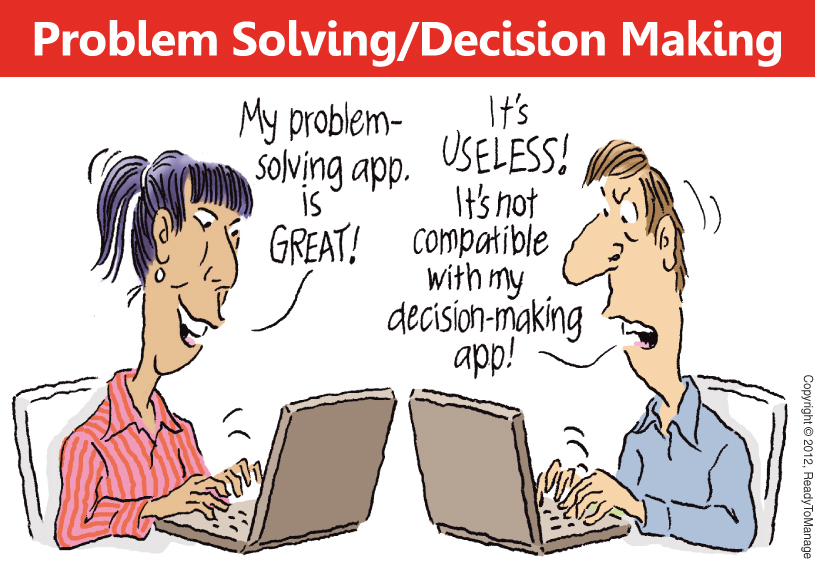 Although Sir Anthony Hooper recommends to GMC investigators to ask questions of organisations when they refer doctor to GMC if they raised concerns about patient safety or integrity of the system, we do know that some medical directors would lie endlessly and that GMC is partial to them whatever facts are documented at the hearings later on. This brings us to the start of this article: money talks. In English culture complaining is something some people even apologise for. For example: " I am not complaining, but..." Yes, English apologise from breakfast to dinner and beyond in their dreams, probably. For some people complaining has negative connotations. So, according to GMC patients and relatives complain but institutions make referrals to them.
In his report Sir Anthony Hooper refers to complaints from patients but referrals from organisations. Similar to organisations some patients can be malicious if they sense they have been caught by doctor in some wrongdoing such as criminal, fraudulent or manipulative behaviour for the purposes of housing, for example. They can also join forces with medical staff in mega mobbing attacks on whistleblowers. We do not think GMC provided Sir Anthony Hooper with the data they have on mobbing attacks. Mobbing attacks can go on for decade or longer.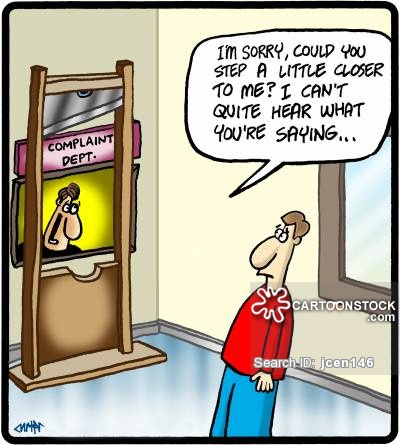 Sir Hooper still has confidence in the system when he writes that good record keeping could save

whistleblowers

. Well, when there is excellent record courts ignore it, in our experience. Truth and evidence of truth do not necessarily conquer prejudice, hate or monetary inducements such as promotions for tribunal members. See situational ethics above. That is why Doctors4Justice warmly recommends financial penalties for those who beat up whistleblowers. Science is on our side not faith. Because human beings have different capacity for empathy we realise some are never going to be moved by evidence. Please, see again

Somewhat usefully, Sir Anthony Hooper suggests that investigators at GMC should consider if referring organisations have procedures in place to deal with complaints. Well, they do not care about those doctors who have little power (eg locums) and do not bother making procedures when Department of Health themselves have led the way of lawlessness, for example, recommending different justice for locum doctors such as lack of job reference and the absolute requirement for the reference from the last job. Ha, ha, ha. Political masters are wilfully, blindly followed by agitated and incompetent NHS medical directors who refer whistleblowers with false allegations to GMC. Had Sir Anthony Hooper had the courage to speak to Doctors4Justice his report would have been more interesting from legal perspective and the number of laws that actually apply to GMC. There is more to life than Medical Act 1983 and GMC Fitness to Practice Rules 2004 which themselves have not been compliant with law for example Article 6 of Human Rights Act.. Sir Anthony Hooper is silent on the deficiencies of GMC 2004 rules with respect to European Convention on Human Rights, the period his whistleblowing cases cover, and which Good Medical Practice Rules he is referring to because over the many years there have been different rules. He appears to be quoting the more recent Good Medical Practice rules which again are not compatible with law. It would have been helpful to the mere mortals if he stated the relationship between the rules and the law and where the discrepancies exist. Law trumps GMC rules, is that not good to know? For example, GMC guidance states what one must do but does not recognise that it may be unnecessary to ask others for advise if one knows the law:
"If you have concerns that a colleague may not be fit to practise and may be putting patients at risk, you must ask for advice from a colleague, your defence body or us. If you are still concerned you must report this, in line with our guidance and your workplace policy, and make a record of the steps you have taken.
14,16"
Reporting to GMC their Fitness to Practice Panellists is a complete waste of time in our experience. Evidence does not matter. It does not matter how clever you are or how many other professionals (for example, lawyer, brilliant mathematician) have made complaints about the same doctor lacking integrity. Spitefully, GMC will stick to their guns defending their own because they know they have easy, very easy time in High Court.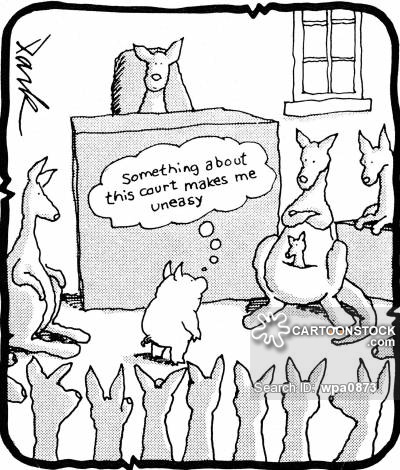 Hooper report correctly identifies some of the risks for the whistleblowers such as:
56. Although the risk of taking retaliatory action against a doctor who has raised concerns may arise in the context of a complaint, it is much more likely that it will arise in the context of a referral from an organisation. I shall therefore concentrate on referrals from an organisation.
Complaint is what patients write and referrals is what organisations write. These are all complaints or all referral, we think. Doctors are also members of the public so one can presume that whistleblowing is in their interest too. We mentioned this because some guidance issued to doctors states that when patients complain it is about wrong inflicted to them while whistleblowing doctors are concerned about others. The reality is that whistleblowing doctors are also afected if working with bad doctors or other professionals involved in wrongdoing.
While we would like justice to be swift NHS organisations take years to disclose essential information to GMC because they are hiding what they did wrong in the case of whistleblowers. GMC allowed that. Hooper quite rightly recommends more speed and he would know what law is there to assist GMC.
Hooper tries to advocate resolution through mediation and suggests it even though government rejected it. Well, we find nothing wrong there. Mediation could save many lives, money and many reputations. There are some good legal points made on refusal of mediation and this not being used for further retaliation.
Of course, as a legally trained person Sir Anthony Hooper is somewhat reluctant to recommend family therapy for dysfunctional management and dysfunctional doctors. At least 30% have significant issues with mental health. Contrary to GMC allegations of madness in whistlblowers reserch has shown them to be healthier people. GMC hate swearing in whistleblowers but it is healthy. It is not serious professional misconduct. All that offends is not professional misconduct. And on this healthy note this article ends.